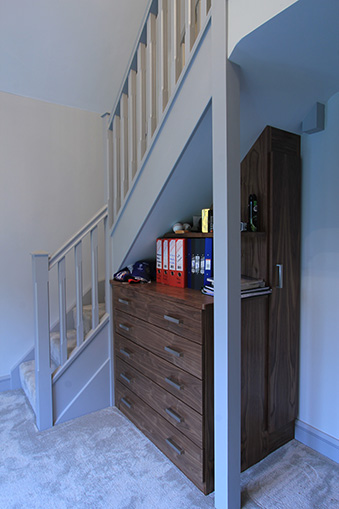 Whether you work from home full time, as part of flexible working arrangements, or as a hobby or second income, you deserve a space that allows you to concentrate, focus on the task at hand and channel your inner creativity into the job. A luxurious and comfortable home office can help you to do just that, with furniture that meets your needs and fits the space perfectly.
Ormishers' home office design services are here to help you meet your vision of the perfect workspace within your own home, with bespoke furniture designed and built to fit by our experienced team in the north-west. Forget cold-looking filing cabinets and freestanding shelves – these are truly made-to-measure storage systems that can combine shelves and drawers with built-in desk space, putting everything in easy reach of your seat.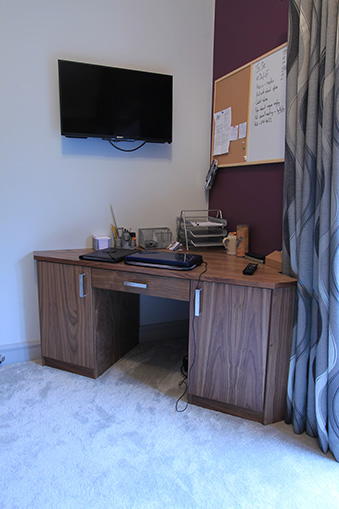 One of the best things about having your home office designed and built from scratch is that it can capitalise on every last inch of space you have available, ideal if your working day is spent in one of the smaller spare rooms in your house. No more trying to fit shop-bought shelving units under sloping roofs, or juggling freestanding filing cabinets to try and fit them all in.
Ormishers' showroom is open through the week from Monday to Saturday, with a selection of our designs to look at in person, and staff on hand to answer any questions you might have. Alternatively, you can contact us by telephone or by email with any questions or enquiries, and we will always be happy to help.

Feature of the month:
Xylocleaf